The revolution of Energy contract management
The winning balance between digital and human intervention.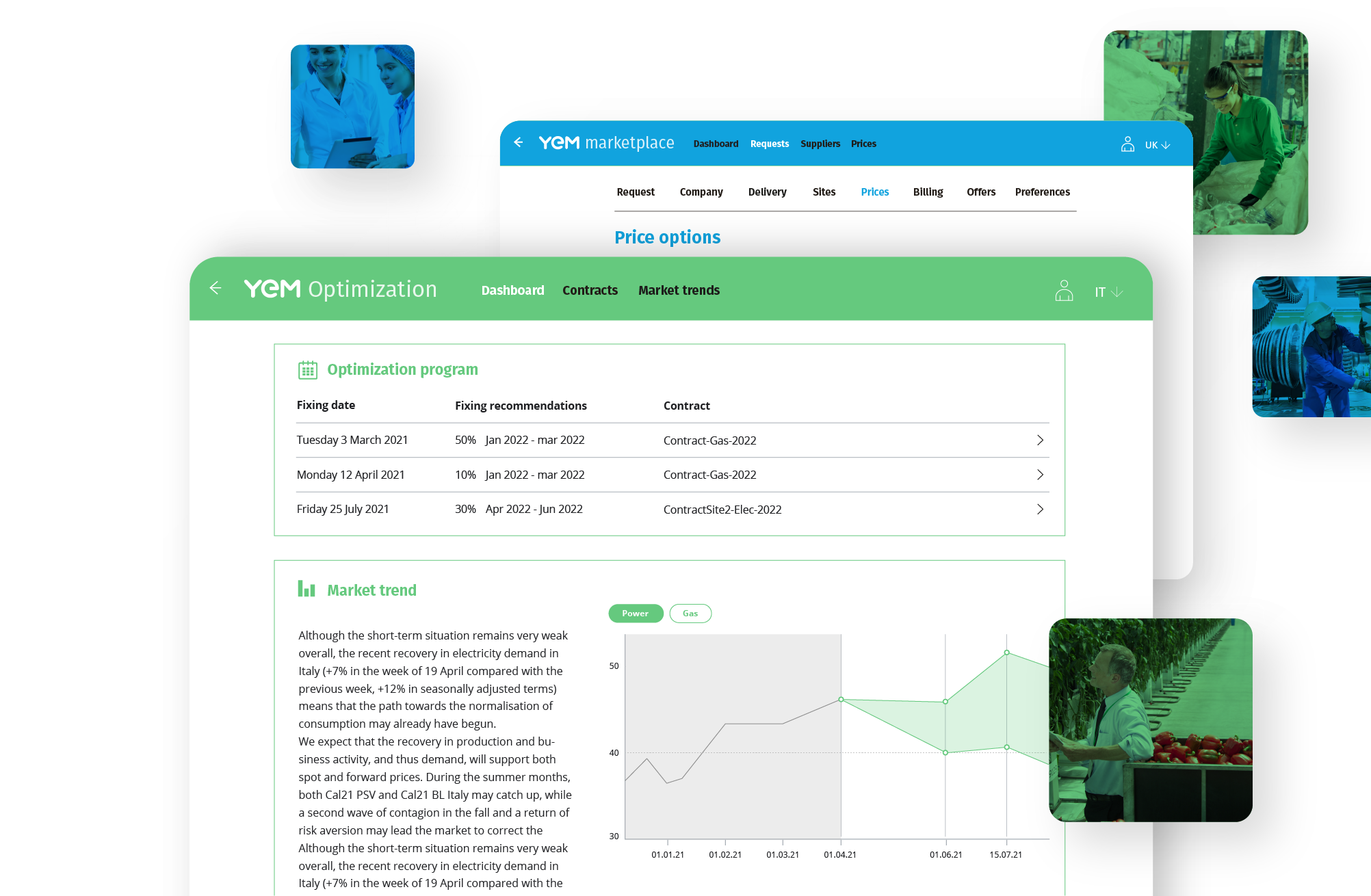 From finding a reliable supplier to contract optimization, our goal is to simplify gas & power energy contract management across Europe.
Try the two YEM digital solutions to optimize your Energy Management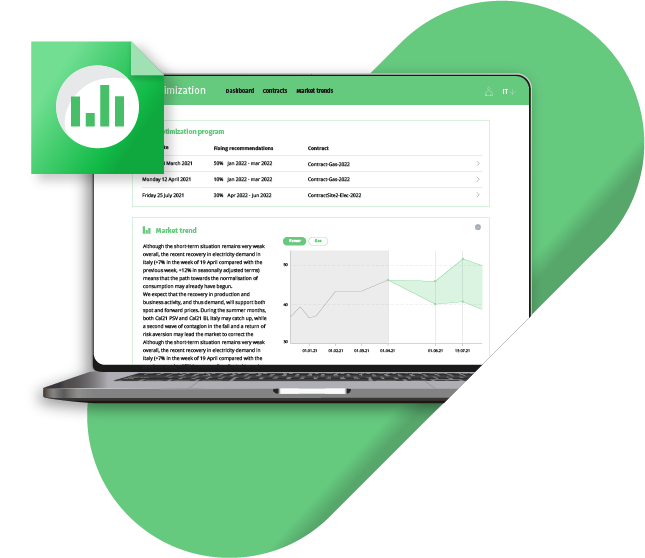 Are you interested in taking the best opportunities
and setting the price at the right time ?
It elaborates and proposes personalized hedging strategies thanks to algorithms that combine market trends with the characteristics of the contract.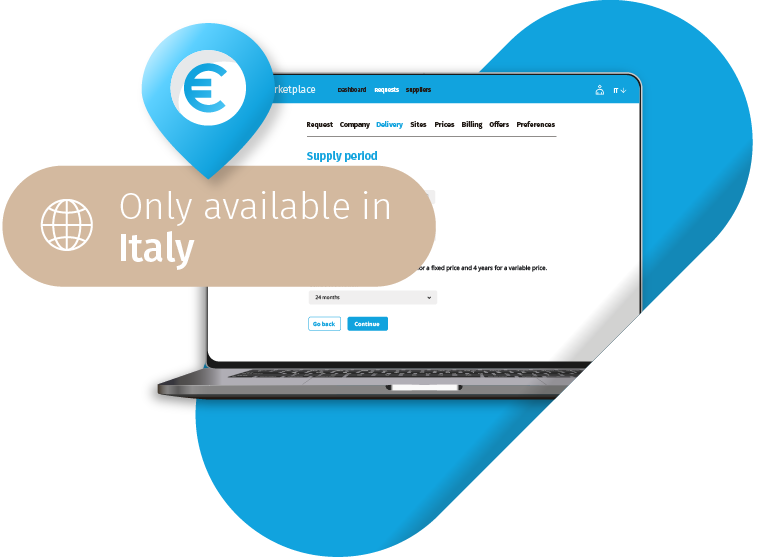 Do you want to optimize your time and receive
comparable offers ?
It connects companies that consume at least 1 GWh/year of power and/or 200,000 smc/year of gas with quality suppliers, through the construction of personalized tenders.
Watch the video and discover that the world of energy has never been so simple.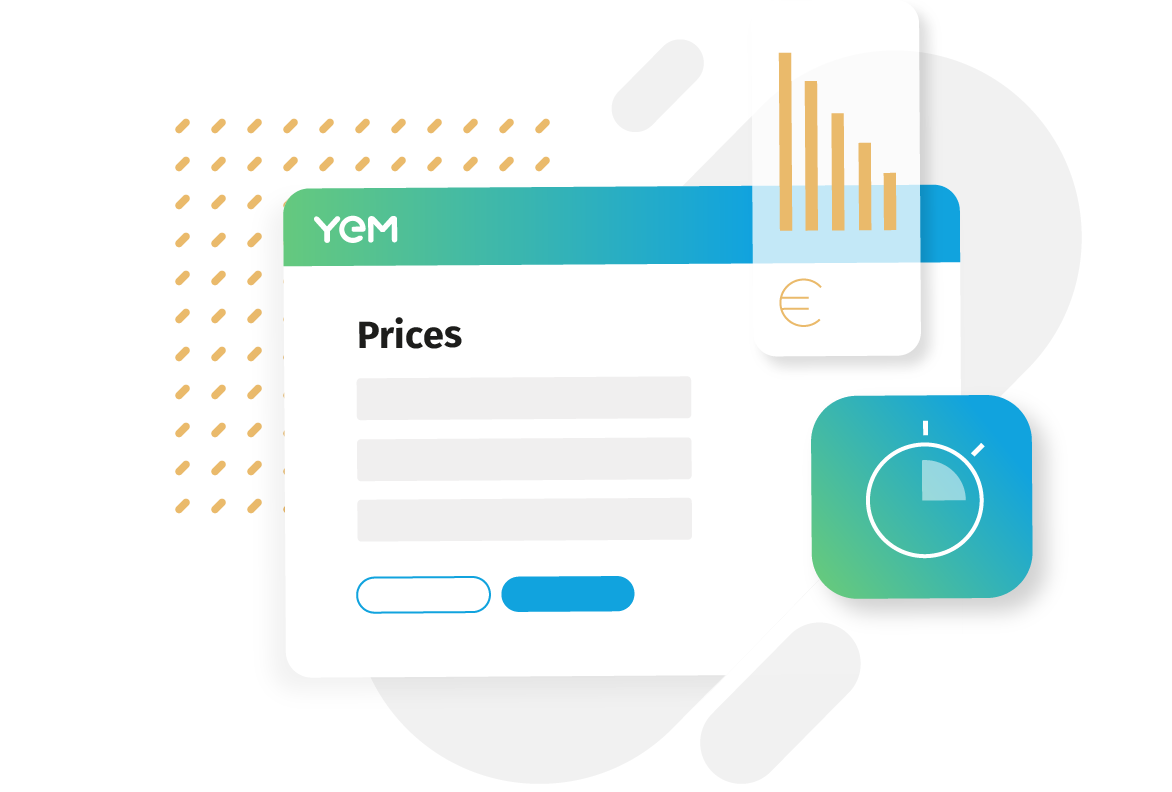 Let's put a point to unnecessary calls and numerous emails
Manage B2B energy supply contracts in just a few clicks

Find the prices and contract conditions you are looking for your company

Minimizes risk and maximizes profits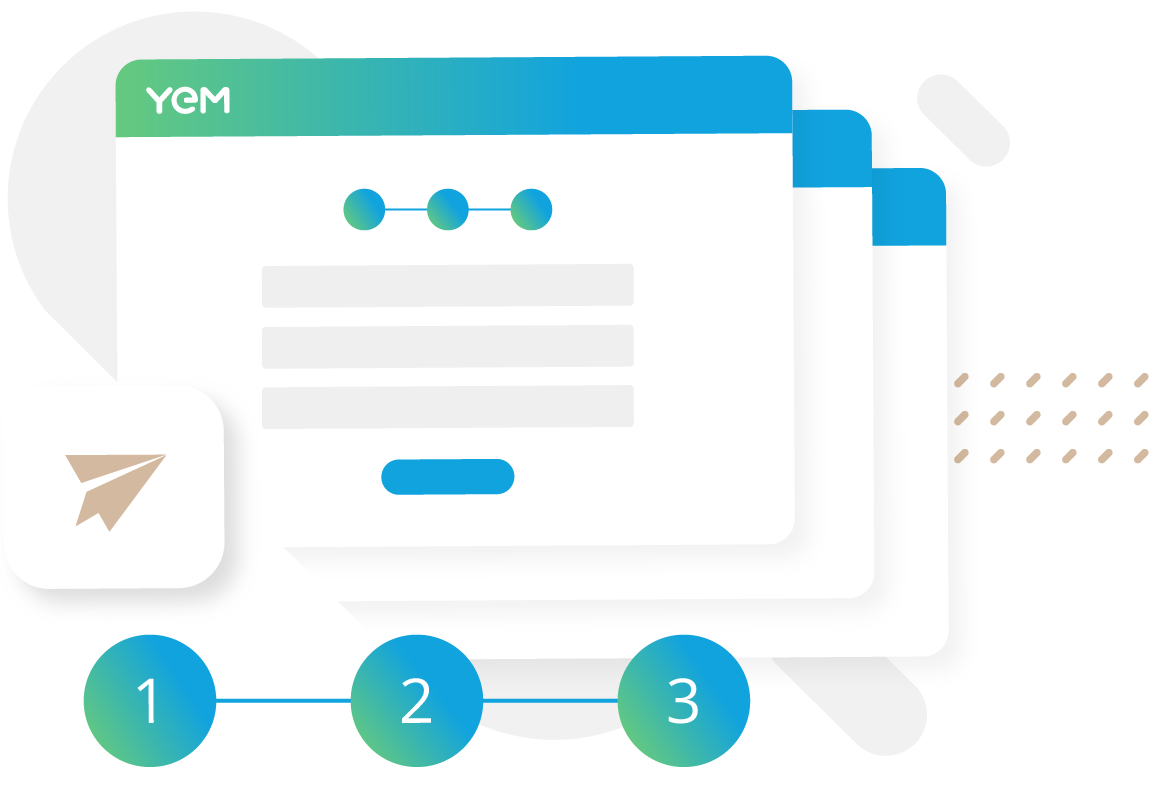 With a very didactic approach, the management of contracts becomes easier
A support always guaranteed

A guided tour stage after stage

Simplified advices to increase your KNOW HOW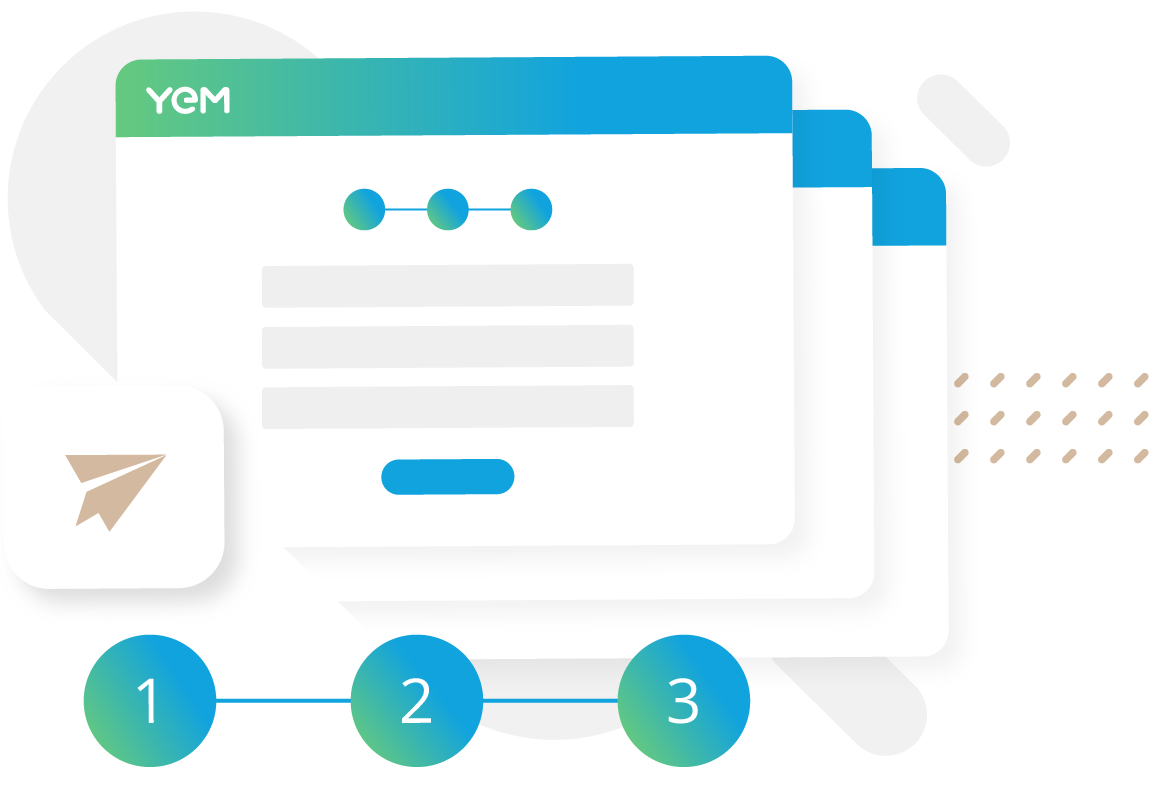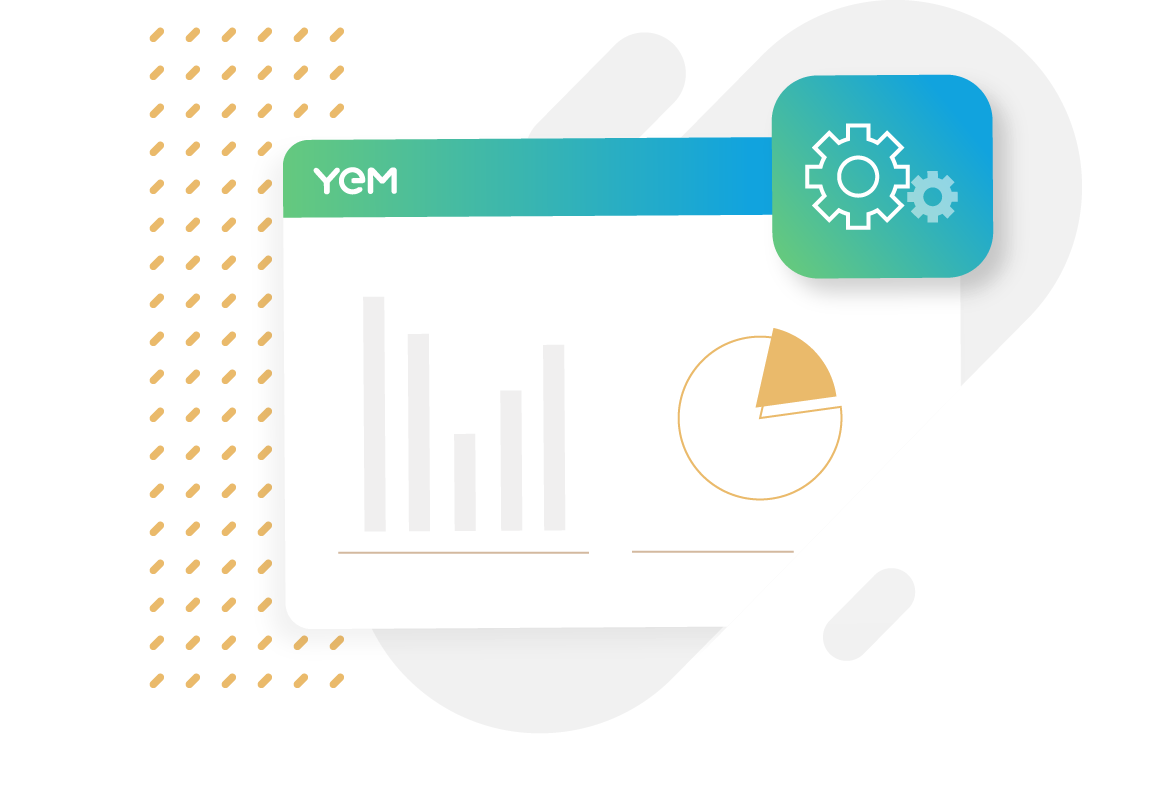 Key data at your fingertips thanks to digitalization
Market and price evolution data

Data on market players, offers and contract types

Certified data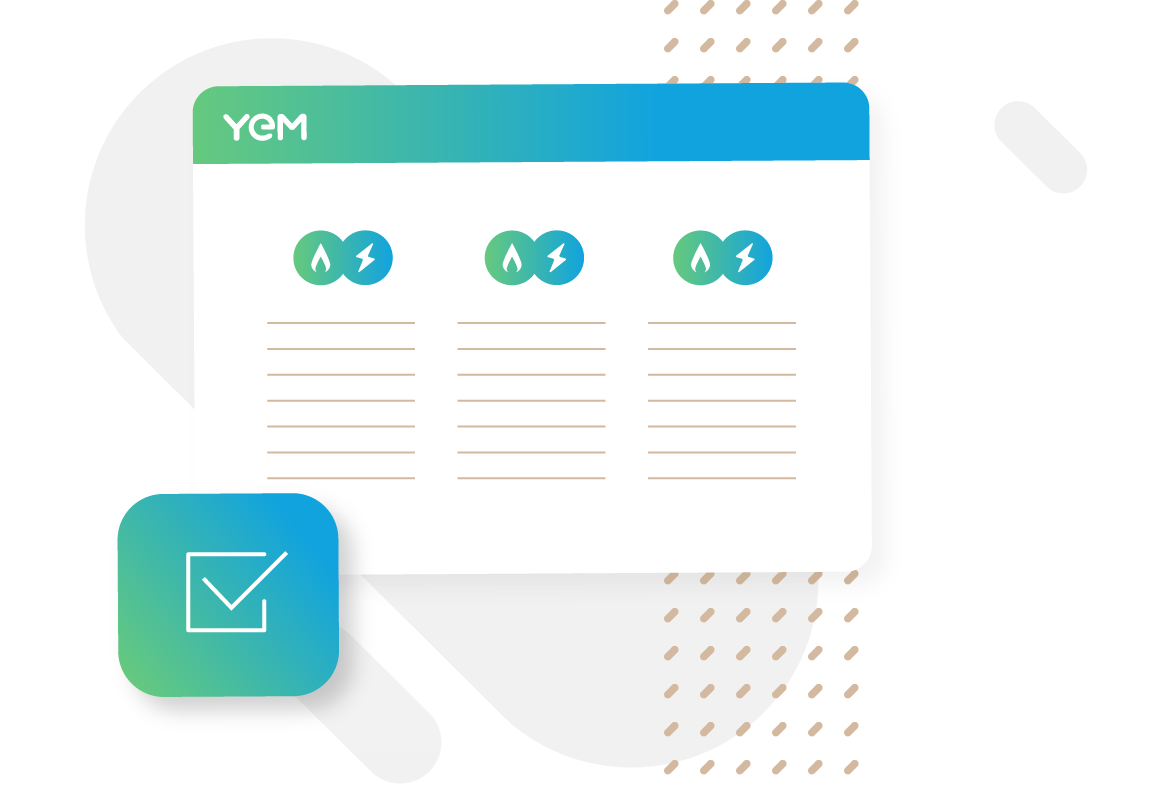 Scelta del partner giusto
Qualità oltre il prezzo per trovare il partner ideale
100% expertise: siamo una rete di ingegnieri, trader e analisti specializzati nel settore dell'energia. Il nostro obiettivo è quello di trasferirvi questa expertise
100% qualità: possibilità di selezionare tutti i criteri di qualità dei servizi offerti (fideiussione, flessibilità del contratto, energia verde, servizio clienti, pre-fatturazione, affidabilità del fornitore, etc.)
100% sicurezza: i dati dell'azienda sono condivisi solo con i fornitori di energia selezionati dal cliente e un sistema di crittografia garantisce il segreto dei prezzi che ottiene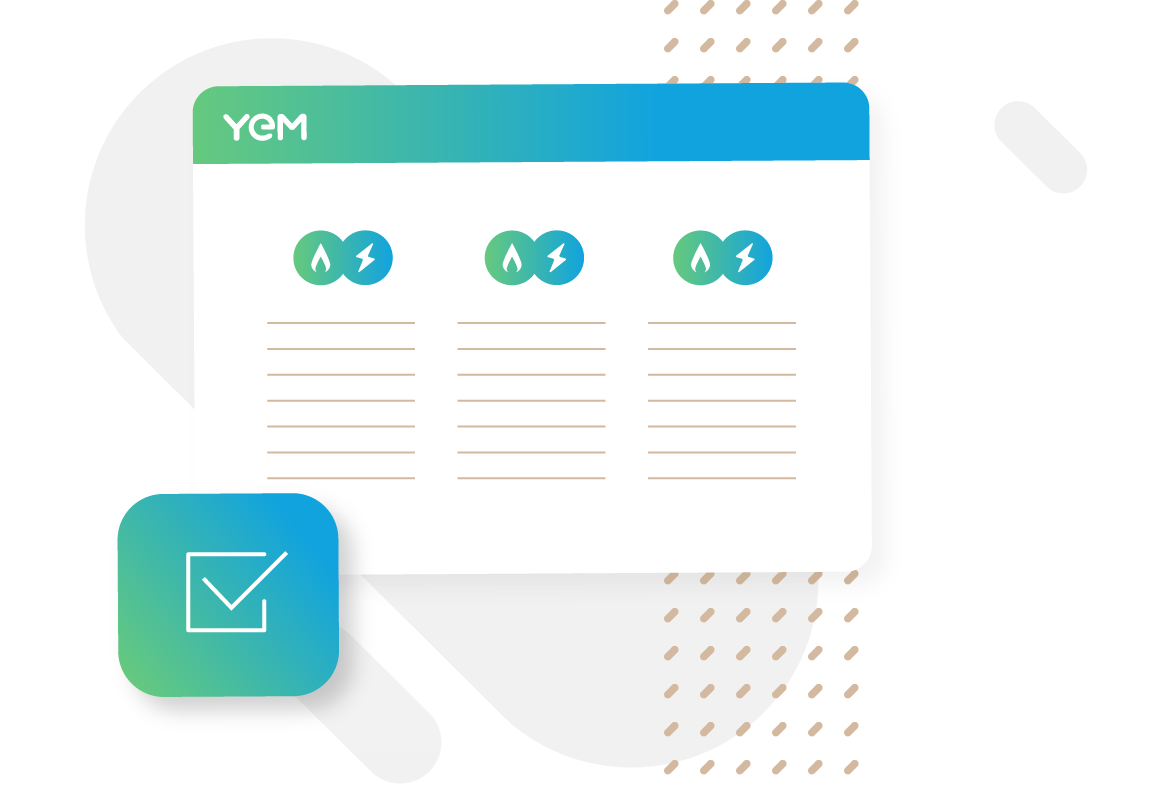 Make your energy management smarter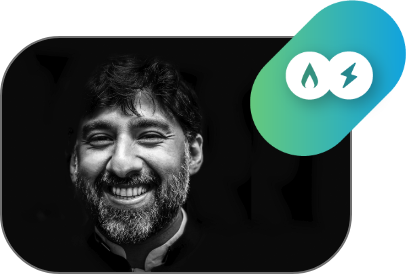 You are interested in contracting at the best conditions

You want to give scientific support to your choices

You want to know more about the advantages offered by the variable price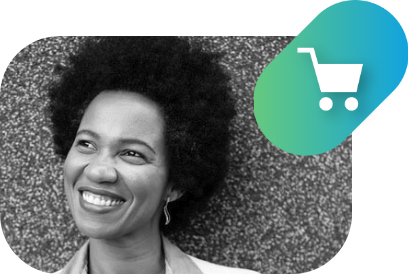 within the purchasing office of a company
You're afraid of missing the most profitable updates

You have little time to negotiate prices

You need to anticipate energy purchase costs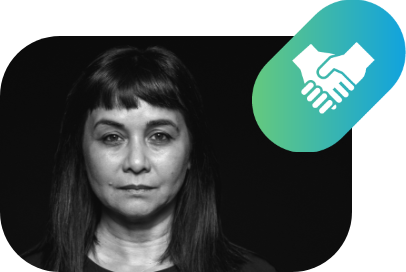 within an energy supplier
You need to optimize your acquisition cost

You prefer quality tenders from serious customers

You want to bring more value-added to your customers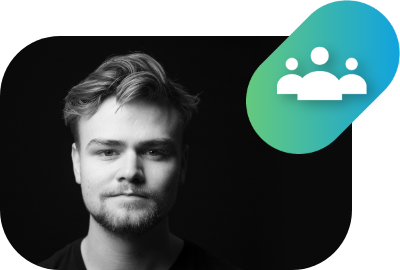 You have to maximize the added value brought to your customers

You have to differentiate yourself from the competition

You need to speed up the contracting processes
Sed quid est quod in hac causa maxime homines admirentur et reprehendant meum consilium, cum ego idem antea multa decreverim, que magis ad hominis dignitatem quam ad rei publicae necessitatem pertinerent?
Nom prénom
Fonction, Entreprise
REF-E, esperti dell'energy market, ci condividono ogni mese la loro analisi sull'andamento dei prezzi
Analisi di mercato dal 1 al 31 Dicembre 2020
Il mese di dicembre ha visto un fermo recupero dei prezzi delle commodities e del mercato elettrico europeo, sostenuto dal rialzo di CO2, carbone e gas. Le quotazioni del Cal21 PSV sono passate da un valore medio a novembre di poco superiore a 14 €/MWh a un consuntivo prossimo a 16 €/MWh a dicembre, guadagnando quindi più del 10% su base mensile, mentre il prezzo elettrico forward Cal21 BL da una media per novembre di poco superiore a 47.5 €/MWh si è portato in prossimità dei 54 €/MWh in media a dicembre. Il gas europeo e, a cascata, quello italiano hanno beneficiato del forte recupero del mercato mondiale del GNL. Problemi in diversi siti di produzione e ritardi nei trasporti legati a congestioni nel canale di Panama e al conseguente cambiamento delle rotte dagli Stati Uniti verso l'Asia (via capo di Buona Speranza e canale di Suez) si sono combinati con la ripresa della domanda asiatica (grazie al fermo recupero dell'economia cinese, a previsioni di temperature inferiori alla norma e all'annuncio di una massiccia riduzione dell'uso del carbone per produzione termoelettrica in Sud Corea). Il rialzo dei prezzi forward gas, unito a quello del carbone e della CO2, si è riverberato sui prezzi forward elettrici. 
Chiavi di lettura del mercato delle utilities
Non ti perdere le ultime pubblicazioni!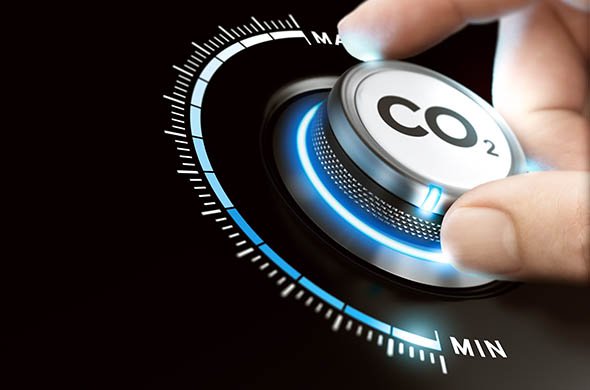 Da ormai 20 anni è iniziato il percorso dell'Unione Europea verso lo sviluppo e l'incremento del parco di produzione di energia elettrica da fonti rinnovabili. Ma qual è la situazione ad oggi e come l'incidenza della produzione rinnovabile ha modifica le dinamiche della generazione elettrica in Europa?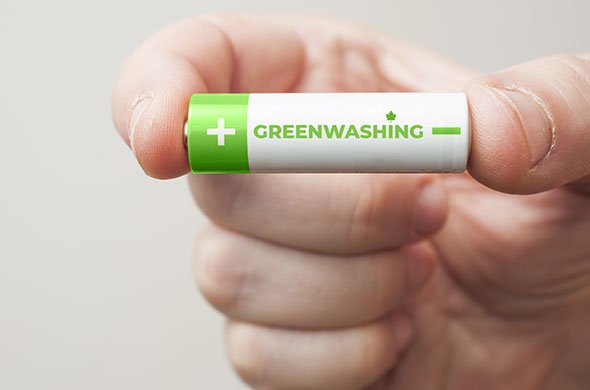 Che cosa è il greenwashing?   Per greenwashing si intende ecologismo di facciata, ovvero: "costruire un'immagine di sé ingannevolmente positiva sotto il profilo dell'impatto ambientale."   Il termine deriva da un neologismo inglese e sta ad indicare un fenomeno che riguarda imprese, organizzazioni ed anche enti pubblici. Chiunque si…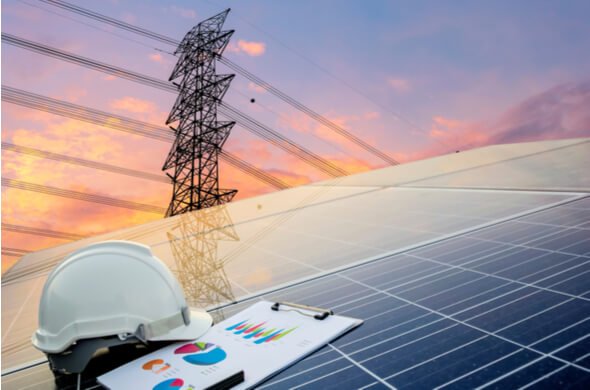 Cercare una nuova fornitura di gas ed energia elettrica non può prescindere dall'impatto che il Covid19 ha sul business e sulla percezione profonda della vita da parte di ogni singolo individuo. I due ambiti potrebbero sembrare lontani anni luce l'uno dall'altro, se non fosse per l'ovvia realtà che oggi…